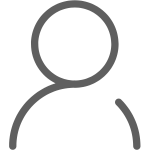 Content count

153

Joined

Last visited

Raffle Tickets

0
Extra Information
Gender

Not Telling

Raffle Victor

Two-time

Outstanding Mapper

Four-time credited

2019 Map Contest

1st Place
Retarded excuses for a shit design. Honestly this place has become such a one-sided echo chamber that I wouldn't even care if you banned me.

I think this thread having to break down why the mess of sub-forums is better than the old way of doing things is proof that it's not. The solution is to go back to the old ways by merging inactive sub-forums and redesigning the main directory. Or keep telling everyone this is better despite some people leaving because of it. Citation is needed on people leaving other Halo forums because of an inability to navigate them.

Well if analytics is all you care about, then open a porn section. I'm told Cortana's feet are a popular kink. This website is a mess of sub-forums and I have gotten lost more than once. I could post in a thread and the next day be unable to find it without looking in my post history. Maybe people are searching for this website so much because that's the only way to navigate it.

DSalimander replied to Takka's topic in Off-Topic

I've imagined it like a dog biting your ass to discourage you from going any further. Violence is the only thing I understand.

I thought Hirsute was trolling me when he showed me some of the BSP modifications that are in the PE pack.

You can tell he doesn't know what he's talking about because he thinks the Halo CE community deserves respect. Nothing further to look into.

For something so simple, you put enough care and thought into it to make it worthwhile. Nice. Is there a thread or something that has the entire list of the maps in this series?

Your arms must be really tired from the constant circlejerking.

This isn't based on Halo 2 Foundation?

After three iterations it still doesn't look as good as the original map it's based on.

Upping the resolution on the lightmaps to achieve higher quality/cleaner/crisper shadows clashes horribly with Halo 1's low-poly aesthetic. This is tried over and over again and the first impressions are all wows and high fives but it never really feels right. Stick to just emulating exactly what the old lightmaps looked like, but rendered faster and open source.

"REPORT: TUCKER DELETED 2.7 MILLION VOTES SITEWIDE. DATA ANALYSIS FINDS 221,000 OC VOTES SWITCHED FROM SKYRIM TO WARZONE. 941,000 L4D VOTES DELETED. USERS ON CHROME BROWSERS SWITCHED 435,000 VOTES FROM L4D TO WARZONE." This claim about election fraud is disputed.

I haven't heard of nor experienced this before. Does it happen on all versions of Windows?

That is the ugliest fucking thing I have ever seen.