Welcome to Open Carnage
A resource for Halo Custom Edition and MCC modding, with unique means of rewarding content creation and support. Have a wander to see why we're worth the time! - EST. 2012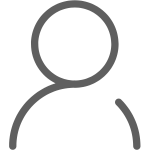 Content count

21

Joined

Last visited
Extra Information
Gender

Male

Location

Mexico

Occupation

Project Tyrant

Interests

Destroy 343i and their fanboys, play bungie halo's and make maps.
Contact Methods
Computer Details
Storage

Sata 250gb

Display

Dell CRT m782 and Asus ROG Swift PG258Q

Operating System

Windows 7 pro 64-bit
3d textures "64x64x64 and 128x128x128" Now, since few people don't know how to compile 3d textures and make seamless fractals i made them special for you all the halo communtity!!! Please use my great textures. It includes: 10 varied HQ 3d textures i use for my plasma shaders ("think of the cyborg recharging shield fx and explosions"). LINK: http://www.mediafire.com/file/o379iolvbupfh3v/janus_3d_textures.7z/file Example: (most are similar but different to his one) Old releases: http://www.mediafire.com/file/to8hat121iuamv0/Janus_particles_only_bitmaps.rar/file http://www.mediafire.com/file/blvrwz23opv6dh6/halonimator_2019_sound_sfx.7z/file

ambients devices impacts detonations projectiles most visual sound effects +more http://www.mediafire.com/file/blvrwz23opv6dh6/halonimator_2019_sound_sfx.7z/file

Give credits to Halonimator/Janus if you are going to use them. Those are effects i use for the JANUS project/game, so download and enjoy. Sub for more halonimator and play my campaign maps please. File format is targa. Example: https://i.imgur.com/rqNY21b.mp4 Link: http://www.mediafire.com/file/if90oytwxytg56e/fractualnimator_janus.7z/file

Does Emmanuel approves of this?

someone said pyramid? i could build it for you.

I know... maybe it's because sp maps require scripting, ai encounters, various bsp's, at least 2 cinematics and a story/plot. mp maps are easier to make.

I didnt like this mod, it was horrible.

OK, im not going to remove any older version of my maps

I'm very disappointed with this map... also upset and embarrassed at the same time... this map doesn't suppose to work anything like it does now... change log and some videos of what I did wrong and how I fixed it are coming... EmmanuelCD is working on a classic version, if anyone is interested.... while I am fixing this untested abomination.

My topic Cat Cage if win this competition my daddy will have the money!... I want the cash to buy a new Graphics Card to render better light maps for Project Tyrant. Map link Download cat cage directly here!

I liked this map but, it feels like an early alpha... also the ground shader looks weird.

What render engine did you use to render the lightmaps for this map, scanline, mental or Iray...?

Halonimator's COMPETITION MAP (FIRST VERSION OF CAT_CAGE) This is not a true representation of what I wanted to make halo ce feel... so expect an improved version with a bunch of fixes, because right now this map feels completely broken and it is unplayable. Avoid this map until I re-release it... This map is based of rat race and features an overhauled mp tag set designed by me the master of balance. This shows that even I could design-balance and better HALO sandbox than 343 suckdustries (fu## their call of halo 4 and micro transactions 5 guardians). It uses the vanilla visuals because I wanted to fix some visual bugs and didn't want to make the file heavy. The sandbox was designed specifically for multiplayer in mind, so don't try to use it for your sp projects (aside from the sniper bugfix and ar shaders), also because I will release it later anyway. The mp sandbox and this map was crafted with passion, enjoy it. My sp map Project tyrant will be released on 2018-2019 and planet flood series will be released only if mastardz1337 apologies. Ingame pictures: Download Link: (Broken unplayable rushed peace of shit) http://www.mediafire.com/file/5n9ro173f2bf3uk/HALO_CE_CAT_CAGE.zip Vote for me!