Welcome to Open Carnage
A resource for Halo Custom Edition and MCC modding, with unique means of rewarding content creation and support. Have a wander to see why we're worth the time! - EST. 2012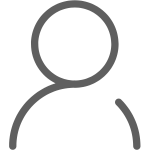 Content count

14

Joined

Last visited

Raffle Tickets

0
Extra Information
Gender

Male

Occupation

Computer Operator

Interests

Astronomy & Gastronomy
Computer Details
Central Processor

P4

Graphics

1 gig

Memory

2 gig

Power Supply

550 watts

Display

19 inch LCD

Keyboard

wireless

Mouse

MSI

Operating System

XP
Houston - are we good to go ? I'm looking forward to these

Thanks for trying to help 002 - Ever since I ran halo in safe mode , the issue has not re-occured. Fingers crossed.

Hi everybody I could use some help .., as my halo custom edition v1.10 running wirh HAC 2 seems to crash with exception data 80 percent of the time. Its is my understanding that HAC 2 is auto updating. Sould I try to re-install halo and halo custom edition ? I'm running windows XP and have all the latest drivers ( yes I know ). please help.

I'm a long time listener - first time poster

Yeap, Australian and into Halo Custom Edition and Facebook Bingo and Cooking and Sci-Fi. Help run an Australian Halo clan called alliedenemies, we play every sunday night. Here is an image taken of me during the recent Australian marathon.

did some mention pavlova ... its my most favorite of the sugar cake family. Where i work , they are mostly diabetic ( course its a retirement village ) but yet they still crave my signature pavlova with strawberries and cream .

vegemite replied to Inigo Montoya's topic in Off-Topic

Found some old stuff about computers

Thanks Man ... took me a while to realise that you were responding to my post. I'll be in the penny arcade ... is there an arcade ?

My old clan ( alliedenemies.com ) want to make a race map with Iconic Australian landmarks in it. Not one of us has got any further than chapter 3 in the HEK tutorial. Could anyone reading this post suggest a map maker ? To save time , I want to alter/modify either barrel.map or hog-track.map I would seek out the author of said map for his permission first. Or maybe I get lucky and someone would be willing to make us a map from scratch. What you reckon Chaps ? Veggie

vegemite replied to Pepsi's topic in Off-Topic

This is the Halo StarWars CE3 2013 map presentation that I accidentally joined when they were recording.

Referred by a fellow ( not sure on this point ) gamer

Thankyou all for the welcome. Its good to be in an active community again. So many member names here that are familiar to me. Loved the borg cube post and the comment about planet Tucker.

I come in peace from an area of cyberspace lost in antiquity and long forgotten, known as " The [AE] clan " . We were a strong and proud collective of like minded Australian gamers ( mostly Halo ) until one day when we found our ranks defiled by the likes of COD & BF & CS & minecraft , etc, etc. Your narrator was shown mercy and thrown a life jacket by the one known only as Pandora. Now I find myself washed upon these new shores full of regions to explore and beings to meet.